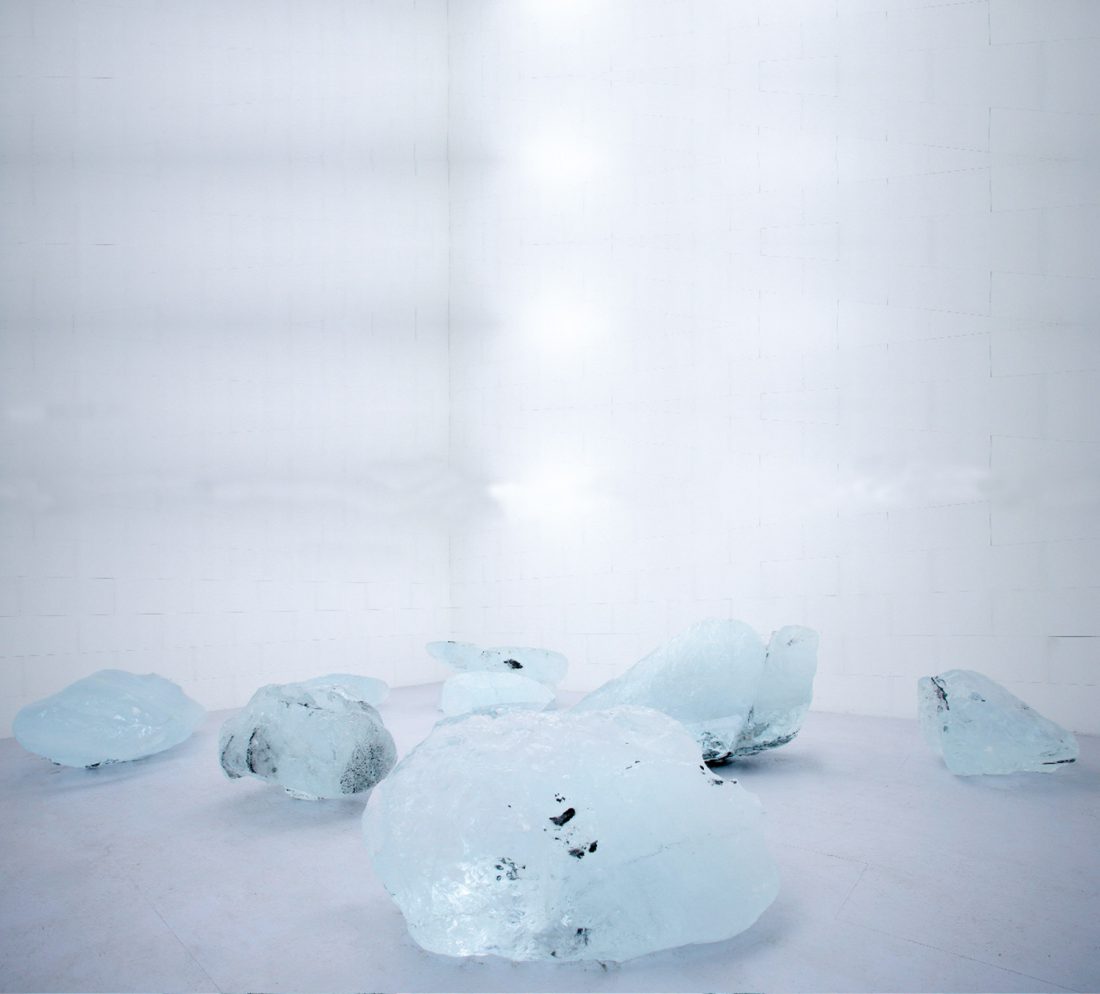 Yvonne Volkart
DAZ | Field Station Berlin
Stammtisch 27.01.2019 17.00
Lidia Gasperoni, Matthias Böttger, Christophe Barlieb

27.01.2019 um 17h im DAZ – Deutsches Architektur Zentrum – Wilhelmine-Gemberg-Weg 6, 2. Hof, 10179 Berlin-Mitte
KUNST UND ANTHROPOZÄN
Wie kann Kunst helfen, den Blick auf das Anthropozän zu schärfen und neue Szenarien zu entwickeln? mit Yvonne Volkart. In den letzten Jahren beschäftigen sich immer mehr Künstler*innen mit der Sichtbarmachung und Repräsentation des Anthropozäns. Daraus ist eine kritische Reflexion der Medien und Technologien entstanden. Was ist die Wirkungskraft der Kunst im Zeitalter des Anthropozäns?
Der Verein Fieldstations fördert die Forschung über das Anthropozän – dem Zeitalter, in dem der Mensch zu einem der wichtigsten Einflussfaktoren auf die Transformationsprozesse der Erde geworden ist. Dr. Yvonne Volkart ist Dozentin für Kunst- und Medientheorie in Zürich und Basel sowie Co-Kuratorin der Ausstellung "Eco-Visionaries".
27.01.2019 um 17h im DAZ – Deutsches Architektur Zentrum – Wilhelmine-Gemberg-Weg 6, 2. Hof, 10179 Berlin-Mitte
ART AND ANTHROPOCENE
How can art help us to sharpen our gaze upon the Anthropocene and to develop new scenarios? with Yvonne Volkart. In recent years, more and more artists have been working on visualizing and representing the Anthropocene. This has led to a critical reflection on media and technologies. What is the impact of art in the age of the Anthropocene? Can it breakthrough scientific boundaries to suggest new scenarios?
The Fieldstations association promotes research about the Anthropocene – the new geological age in which human activity has become one of the most dominant influences upon the transformational processes of the earth. Dr. Yvonne Volkart is a lecturer in art and media theory in Zurich and Basel and co-curator of the exhibition "Eco-Visionaries".
Curatorial team: Jose Alcocer, Christophe Barlieb, Matthias Böttger, Lidia Gasperoni, Eva Herr and Elisa Limberg
DAZ: Matthais Böttger, Kristina Eschler, Luise Flade and Laura Holzberg
Featured Image: Olafur Eliasson "Your Waste of time" (2006). Copyright Neugerriemschneider, Berlin