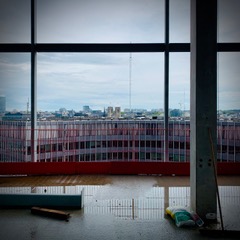 Tomas Ooms
Fieldstations e.V. | DAZ | TUBerlin
Stammtisch 08.04.2021 18.00
Lidia Gasperoni, Matthias Böttger, Christophe Barlieb

The Fieldstations series We need to talk! is curated and moderated by Lidia Gasperoni, Matthias Böttger and Christophe Barlieb.
Self-effacing architect(ure)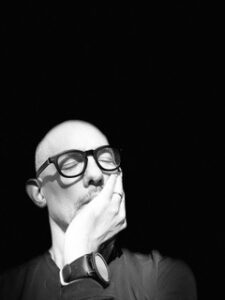 Tomas Ooms leads the design research practice 'Studio Tuin en Wereld' based in Antwerp, belgium. he curates the Craftsmanship engagement and organises master dissertation studios: The Incipient Raum, at the Faculty of Architecture of the KU Leuven.
What if the architect would concentrate on liberating existing spaces' spatial potential without building any new ones? It seems like a counterintuitive thing, a self-effacing business plan, but aiming to make yourself obsolete can be a very fruitful enterprise.
"How wonderful that we have met with a paradox. Now we have some hope of making progress.", said Niels Bohr.
The paradox here is a profession thinking about how it can do without itself or how it can remain while its core business, the production of space, is questioned. But then what should I do as an architect? How should I address spatial needs?
Asking these questions becomes a pivotal event because it is an invitation to discover and develop new forms of architectural design: Architecture as the realization of space versus space production. At the core of this transformative architectural practice sits the creation of intelligent documentation of spatial relations. Space itself is the program.