FIELDEXPLORER RESIDENCY FILM/ARCHITECTURE BERLIN, DEADLINE 30 JUNE 2023
FIELDEXPLORER is a joint initiative between Filmexplorer and Fieldstations, seeking cooperation with local players and international institutions.
Filmexplorer is an international online platform – founded in 2016 in Basel – which is dedicated to art films crossing boundaries between cinema and art, and proposes a contemporary discourse on film aesthetics and film curation. Filmexplorer's Wedding studio currently hosts a parallel series of residencies on
"expanded cinema".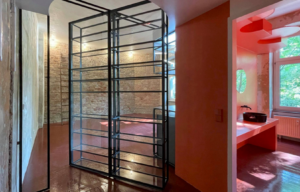 The central feature of the Fieldexplorer studio in Wedding is a revolving wall. It embodies the exchanges between past and future residents, and it stands as a metaphor for the ethos of the residency:
CROSSING BOUNDARIES between disciplines, such as cinema, art and architecture; between media, such as film, writing and performance
NETWORKING and taking advantage of Berlin as international crossroad
SHARING projects which through their discursive and aesthetic qualities become an occasion for exchange and provocation.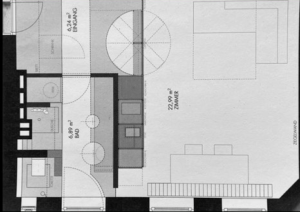 INFORMATION
The Wedding studio
The 5 meters high 32 square meters studio has been completely renovated by Scarchitekten in 2021 and is located next to Ex-Rota Print complex, situated in the vibrant neighbourhood of Wedding, near cultural spaces like Silent Green, LaborBerlin, Organisms Democracy, Uferstudios für Zeitgenössischen Tanz, Sinema Transtopia.
The selection committee
Lidia Gasperoni (Fieldstations, DE), Giuseppe Di Salvatore (Filmexplorer, CH), Elin Eyborg (The Bartlett School of Architecture, UK)
Timing
Available period for the 1-month residency:
October – December 2023
Deadline for the application: 30th of June 2023
Please, send a motivation letter and a project description (in English) to:
giuseppe.disalvatore@filmexplorer.ch