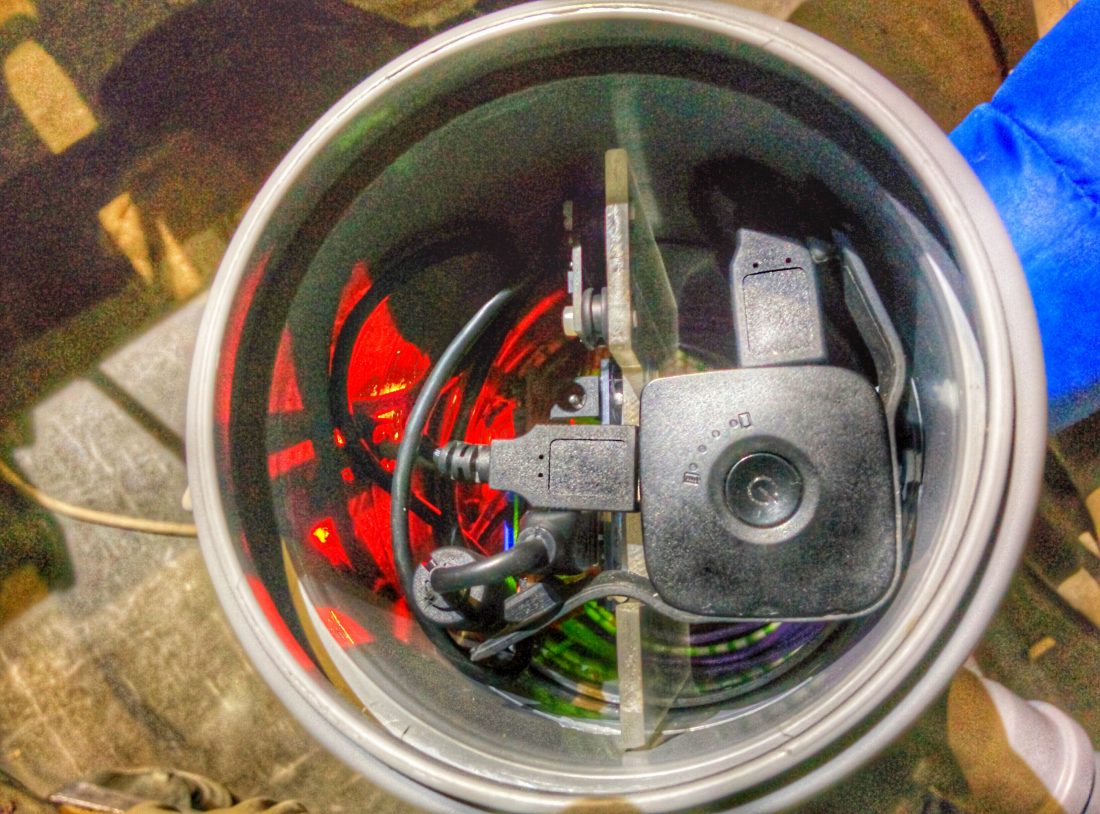 Oslo Night
HGK FHNW | HeK | LANDSKIP | Field Station Basel
Workshop 22.09.2018 17.00 – 20.00
Christophe Barlieb, James Melsom
fieldstations — Sensing Workshop
HGK FHNW, Freilager-Platz. 22.09.2018 17.00 – 20.00
https://oslonight.ch/index.php/2018/07/07/fieldstations-sensing-workshop/
Thank you to James Melsom of LANDSKIP for the generous support!
Der Workshop mit Christophe Barlieb und James Melsom in Kooperation mit Hyperwerk erforscht die Umgebung am Freilager-Platz, indem er den Bereich mit einer Sensorik, d.h. der Jambalaya-Sensoreinheit, die im HeK ausgestellt ist, und den mobilen Geräten der Workshop-Teilnehmer untersucht. Die gesammelten Daten werden digital gestreamt, um verborgene Qualitäten des Freilager-Platzes aufzudecken.
JAMBALAYA | Feldstations, 2016
Jambalaya ist eine semi-mobile Feldmesseinheit mit integrierten GPS-, Temperatur-, Luftdruck-, Gas-, Wind-, Audio- und Videosensoren. Sie wurde im Rahmen des Workshops "Sense Adapt Create" auf dem Berliner Teufelsberg 2016 entwickelt.
Die Werkstatt untersuchte die reichen Schichten des künstlichen Schutthügels und der ehemaligen NSA-Feldstation, die ihn krönte. Die Teufelsberger Mythologie besagt, dass der Jambalaya Tower der Ursprung der E-Mail ist.
fieldstations entwickelte die Jambalaya-Einheit, um einen Querschnitt durch den Teufelsberg zu erkunden. Die oberflächennahen geologischen Proben von Teufelsberg zeigten die fortschreitende Transformation vom Holozän zum Anthropozän.
fieldstations ist ein gemeinnütziges Netzwerk von Feldstationen und Feldagenten, das Forschung und Wissen über das Anthropozän fördert.