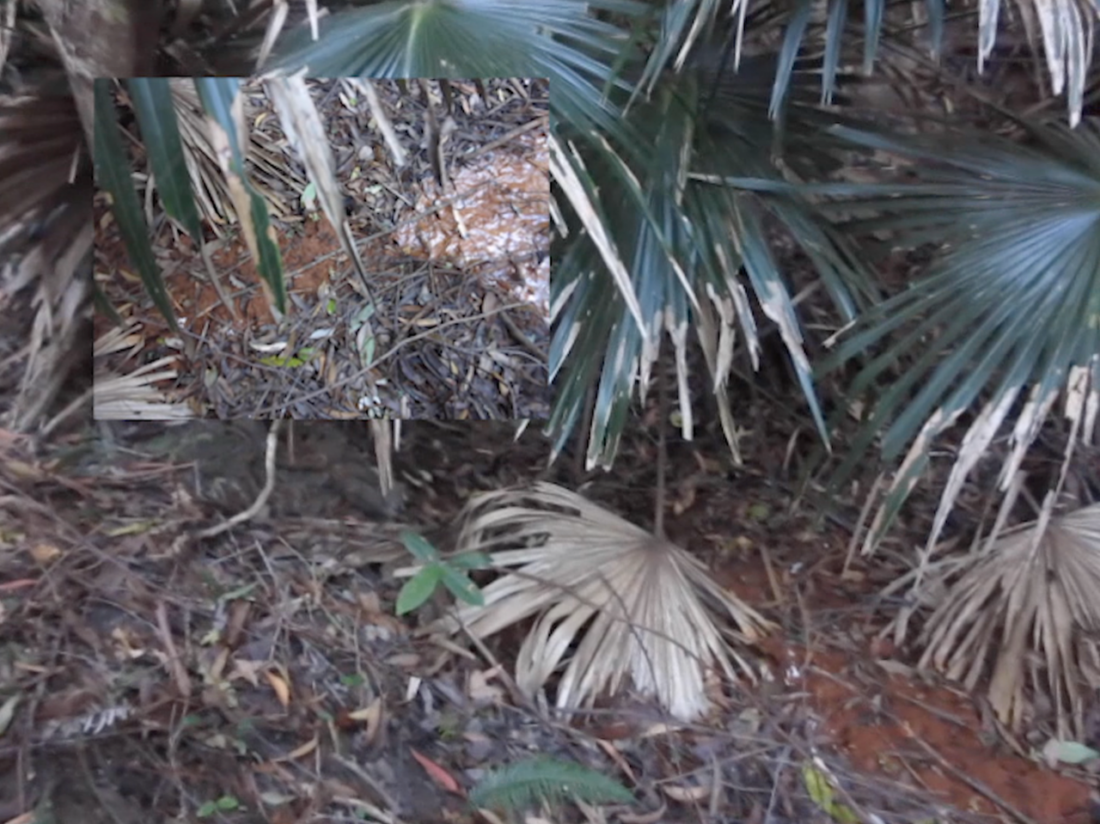 Hélène Frichot, Therese Keogh, Virginia Mannering and Karin Reisinger
Fieldstations e.V. | DAZ | TUBerlin
Stammtisch 03.06.2021 11.00
Lidia Gasperoni, Matthias Böttger, Christophe Barlieb

The fieldstations series "We need to talk!" is curated and moderated by Lidia Gasperoni, Matthias Böttger and Christophe Barlieb.
This collaborative, multi-voiced lecture by Hélène Frichot, Therese Keogh, Virginia Mannering, Karin Reisinger addresses the Anthropocene thesis by following the mass movements of dirt, soil and minerals, from construction sites to mining areas, to acts of terra-forming and re-orderings of communities and ecosystems. In order to understand geopolitical and ecological entanglements, we zoom in creatively and engage critically. What do we learn from following the materials that have been disturbed and redistributed as a result of the furious industrial activities of Anthropos at a planetary scale?
Hélène Frichot is Professor of Architecture and Philosophy, and Director of the Bachelor of Design, Faculty of Architecture, Building and Planning University of Melbourne, Australia. She is Guest Professor, and the former Director of Critical Studies in Architecture, School of Architecture, KTH Stockholm, Sweden. Her recent publications include Dirty Theory: Troubling Architecture (AADR 2019), Creative Ecologies: Theorizing the Practice of Architecture (Bloomsbury 2018).
Virginia Mannering is a designer, researcher and award-winning architectural writer. She works in small practice on residential, educational, and exhibition projects, while her design research focusses on historical urbanism, explorations of site and materiality, and feminist architecture. She has taught extensively, across studio, construction, theory and art history units.
Karin Reisinger works at the intersection of architecture and cultural studies. She is FWF Hertha Firnberg fellow at the Academy of Fine Arts Vienna, following fellowships at ArkDes and KTH Stockholm School of Architecture which allowed her to engage with the mining areas of Sápmi / Sweden above the polar circle.
© Therese Keogh and Yousef Ghazal, Poison Creek