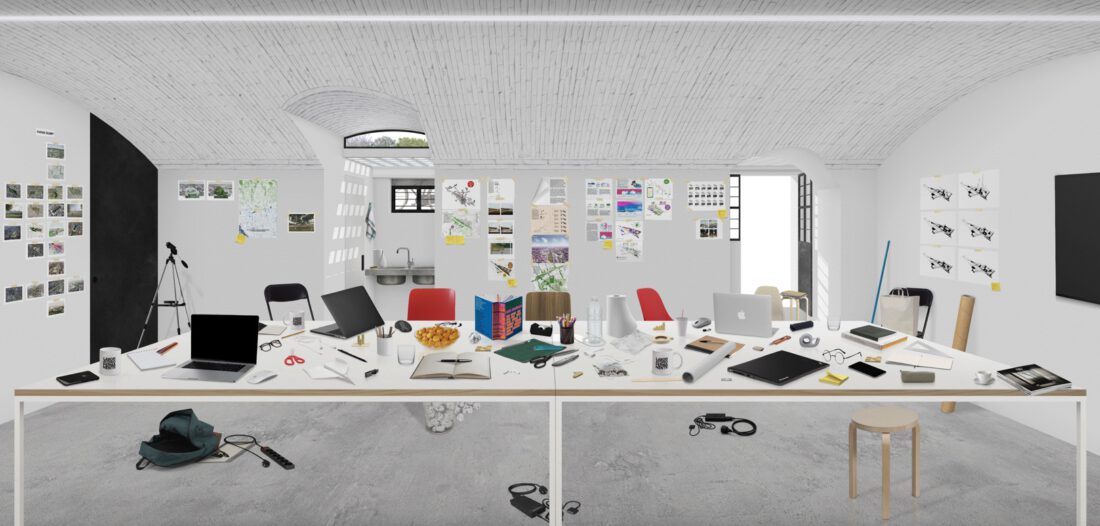 ARCHITECTURE AFTER COVID : Albena Yaneva
Fieldstations e. V. | DAZ | TUBerlin
03.02.2022 @ 6:00 PM (CET)
Lidia Gasperoni, Matthias Böttger, Christophe Barlieb

ARCHITECTURE AFTER COVID : Albena Yaneva
Link to the event: we-need-to-talk.fieldstations.net
"The lecture will explore the pandemic's transformative impacts upon the architectural profession. It raises new questions about the intertwined natures of architectural production, science, society, and spatial practice – questions that had lain latent in the profession for years, but which the COVID pandemic brought to the fore. Based on ethnographic questionnaires with 130 practices from a wide range of contexts, the lecture will demonstrate how the pandemics lead us to rethink the social dimension of architecture, making a compelling argument about the changing agency of architectural design in a post-pandemic world".
Albena Yaneva is a Professor of Architectural Theory at the University of Manchester, UK.
The event is curated by Lidia Gasperoni, Christophe Barlieb and Matthias Böttger of Fieldstations. In cooperation with the Chair of Architectural Theory (TU Berlin), the talk is part of the DAZ series "We need to talk!".