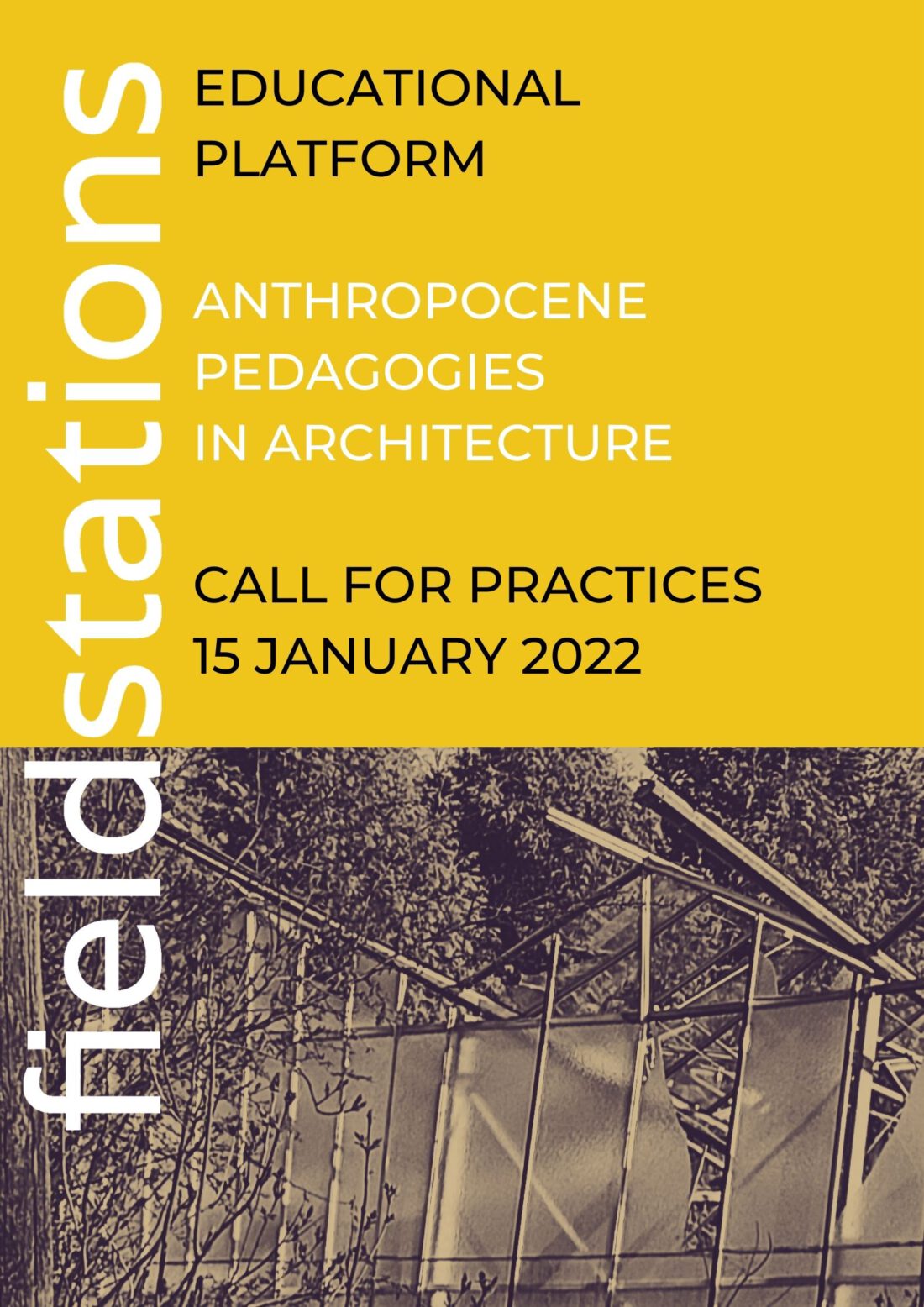 Anthropocene Pedagogies in Architecture
Fieldstations e.V. | TUBerlin
Submission Deadline : 15.01.2022
Lidia Gasperoni, Christophe Barlieb

Anthropocene Pedagogies in Architecture : Call for Practices
Architecture is a material field that has a radical impact on the environment. This should lead the discipline to a radical rethinking not only of its forms and materials but of the way it defines its impact, objectives, and pedagogical tasks. The Anthropocene – and other related critical concepts as Capitalocene and Chthulucene – concerns a broad debate on human impact on the Earth rethinking several dimensions of coexistence between humans and non-humans, revealing new constitutive relationships between product and processes, and crossing disciplinary boundaries. This paradigm shift in recent years has become a field of reflexive intersection in which Earth design and construction practices are renegotiated, developing experimental practices of co-emergence of the environment. What is often referred to as a crisis in architecture can be seen as an opportunity to discover new transformative capacities and practices that expand the pedagogical duties of architectural schools.
FIELDSTATIONS will establish 2022 an educational platform for sharing and gathering practices of experimentation as a transformative field radically engaged with architectural pedagogy. This platform will be a field of methodological and institutional discourses that cross the boundaries between academia and practice.
Please formulate your Anthropocene Pedagogy as a specific teaching practice in architecture following these parameters:
Title + cover Image
Institutional role and Institution or setting
5 Keywords
Short description (max. 3000 characters including spaces) with topic, methodology, and effects
max. 5 images
Links
Students (at every stage of their education) are also encouraged to formulate new tasks and reflections for architectural pedagogies.
Please send your proposal to l.gasperoni@fieldstations.net by 15 January 2022